Meet our Clinicians
Susan Mason, LCPC
Licensed Psychotherapist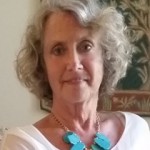 Professional Statement
My practice is goal oriented and focuses on working with both male and female adults from 18 through older adulthood individually and in groups and, in addition, I offer seminars and workshops in the community. I am in my fifth year of psychotherapy practice and assist clients to draw on their own strengths and resources as they move along life's journey toward a greater sense of self, integrity, resourcefulness, and personal growth.
Educational Background
I have two masters' degrees. The first one is in educational counseling from Old Dominion University in Norfolk, VA. The second master's degree is in mental health counseling from McDaniel College in Westminster, MD. I have been an elementary school counselor in Fairfax County, VA and a middle school counselor in Washington County, MD. In educational counseling I worked with students, families, faculty, staff, central boards of education, and community mental health facilities, which along with my years in psychotherapy has given me my well-rounded experience.
Clinical Interests
I am a lifelong learner interested in growing professionally and learning about new areas and approaches in the field of mental health. I believe it is of the utmost importance that a trusting client/therapist relationship be established in the beginning. In my general practice, I work with caring and compassion as I help clients deal with such issues as depression, anxiety, stress, relationships, mindfulness, etc. I am especially interested in helping clients with life transitions, relationships, assertiveness, loss and grief, and suicide survivors. I look forward to establishing groups here at the Center for Integrative Healthcare. I have volunteered for Advocates for Homeless Families and for Habitat for Humanity.