Ethan Bliss, PhD
Licensed Psychologist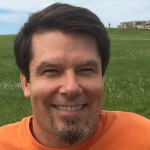 Professional Statement
I have always been fascinated with the process of healing and helping others through the personal processes involved in therapy.  I believe that solid, evidence-based treatment needs to be paired with a caring and compassionate environment to help my clients get to the goals they set for themselves.
Educational Background
PhD, Counseling Psychology, University of Miami, Florida 2009
M.A., Community Counseling, St. Mary's University, Texas, 2000
B.S., Environmental Engineering, University of Florida, 1991
Academic Honors: Dr. Bliss has consistently received high honors and prestigious scholarships during his academic career including: The University of Miami Fellowship and the Florida Academic Scholarship.
Clinical Interests
I remain interested in working with a wide range of clients. I am excited about the changes occurring in the field of therapy because of the growing knowledge of the workings of the brain and how psychological issues affect the body. Correct diagnosis is an important starting place for therapy and I love discovering what issues bring people into my office. I emphasize the necessity for a safe and supportive therapeutic environment and enjoy the process of building a good working relationship with my clients. I am interested in most issues that bring people to therapy and have extensive experience in working with anxiety, depression, issues related to traumatic experiences, people on the autism scale, bipolar disorder and people struggling with compulsive issues. I draw from a wide range of therapeutic strategies and use careful consideration when using any intervention. I believe that a good professional can explain the services they offer and I am happy to explain my thoughts and strategies regarding my services at any point during the therapy process.