Julieann Ipsan, LCSW-C
Clinical Psycho-therapist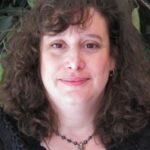 Professional Statement
Ms. Ipsan  is a licensed therapist with a wide variety of experience working with children, adolescents, and families/couples. Her areas of specialization include mood disorders in teenagers and adults, trauma, coping with chronic illness, and toxic relationship recovery. Her background in drama and writing help her attend to therapeutic issues with creative and individualized approach.
Ms. Ipsan has worked in a variety of settings, and therefore has experience with many therapeutic modalities. Her former work environments include inpatient care, outpatient services, and group homes for both children and adolescents. At the National Institutes of Health, she worked extensively with children and families coping with severe and chronic illness. Consequently, Ms. Ipsan is skilled at dealing with the mental health issues that arise from physical illness.
Educational Background
In 1989, Ms. Ipsan obtained two Bachelor of Arts degrees, one in English, and one in Theater. from the college of Wooster in Wooster, Ohio. She did her graduate work at the George Warren Brown School of Social Work at Washington University in St. Louis, Missouri. She was interviewed for Maryland Public Television as an advocate for increased and improved therapeutic services for children and teens in foster care. Ms. Ipsan is also a published writer and radio documentarian who deals with psychological issues in her creative work.
Ms. Ipsan joins CIH with over twenty years of experience in the mental health field.