Ray Rother, PhD, LCSW-C
Clinical Social Worker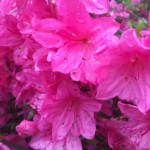 Professional Statement
I believe therapy is a relationship created to increase self-awareness and effectiveness in daily living. My approach recognizes that people are affected by experiences and the meanings we associate to those experiences. The life and relationship choices we make, and how we see ourselves, come from what we've learned from our experiences at least as much as from our personal characteristics. Therapy can help challenge responses or behaviors that aren't working the way we intend and develop ones that feel right and are more successful.
Educational Background
Ph.D. in clinical social work from the University of Maryland (1993) M. Ed. in counseling from University of New Brunswick (1979)
– Manager of Villa Maria of Frederick County, a licensed outpatient mental health clinic of Catholic Charities (supervising a staff of therapists and psychiatrists).
– Field instructor for graduate students from University of Maryland School of Social Work, Loyola University, and Johns Hopkins University
– Instructor for social work classes at Mount Saint Mary's University
– Volunteer with Religious Coalition for Emergency Human Needs, Food Bank, Project House, and Mental Health Association
Clinical Interests
I practice with a psychodynamic and behavioral understanding of treatment for anxiety, depression, loss, marital/relationship problems, and parenting issues. Most of my experience is with adults and young adults. My approach is strengths-based (which may include spiritual strengths) and focuses on a person in his or her family system and environment.